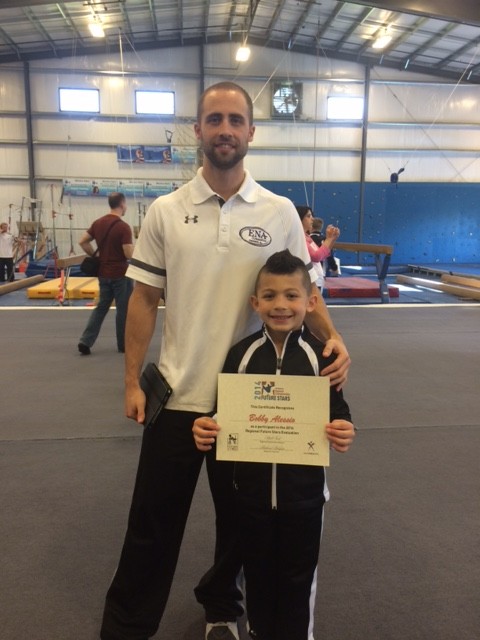 Bobby Wins 9 Year Old Future Stars Testing
Bobby Alessio finished in first place at the Region 7 Future Stars Testing and was named to the 9 year old Regional Team.  This is the second year Bobby has completed the Regional Testing, and his second year as the top all-around gymnast in his age division.  The USA Gymnastics Future Stars program is used to develop young male gymnasts toward the USA National Team.  Each gymnast performs nine different routines; including six on the men's apparatus, as well as, strength, flexibility, and trampoline. The competition was held at Montgomery County Sports Performance Center in Harleysville, PA on October 12, 2014.  Gymnasts from New Jersey, New York, Pennsylvania, Virginia, West Virginia, Maryland, and Delaware participated in the competition.  Congratulations Bobby for your achievement!
For more information on ENA Gymnastics Boys Team call 201-262-6244.