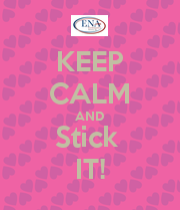 ENA Competes in 3 Important Meets This Weekend
ENA has a big weekend of gymnastics ahead of us.  We are very excited and our girls are ready to shine.
Level 4 has their state championships this weekend.  The state championships will be at Lacey Township High School.  We are very exited for the girls to compete in their State Championships and the girls are biting at the bit to show how good they are.  Good Luck to all the girls.  You can view the scores from the competition by using the Beyond the Score app in the google play store of the Apple App Store.
Our Level 6 through 10 team is traveling to Virginia Beach to compete at the Excalibur Cup.  The gymnasts are primed and ready to improve on their impressive last outing.  If you are there, be sure to wish Coach Amy a Happy Birthday! You can find information and scores about this competition by clicking here.
Olivia Dunne will be competing at the National Elite Qualifier held in conjunction with the WOGA Classic in Dallas Texas.  This competition is a qualifier for the America and US Classic to be held in late spring and mid summer.  You can view this competition by going to Gymanstike.org.  They will have live streaming of the competition.  Her competition will begin 1pm on Saturday.  You can also click  LIVE STREAM to go directly to it.
Our USAIGC team will be competiting at the Scarlet Knight Challenge at Rutgers this weekend.  The girls have been amazing so far this season and look to improve even further.