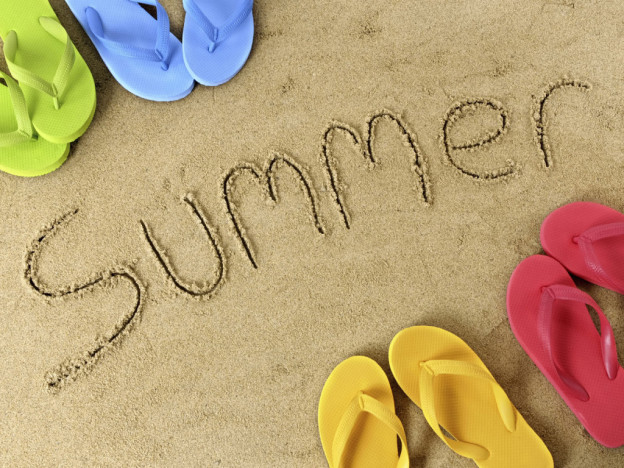 ENA summer programs are now in full swing.  We have a program and class/camp to fit your summer schedule.
A full listing of our activities can be found at
http://enaparamus.com/summergym/
ALL GYMNASTICS CAMP—GIRLS ONLY!
This camp is for girls age 6 and above who love gymnastics.  The camp is Tuesday through Friday from 9 am to 1 pm and sign up is by the week.  There is a discount for multiple week registrations.  This camp is structured like our general classes with a warm-up followed by work on the various apparatuses and finishing with strength and conditioning.  We also add a bit of fun each week — gymnastics games and "water balloon" Friday.    Campers in this camp bring a snack or light lunch to have during a short mid-morning break.
ARTS/CRAFTS/GYMNASTICS CAMP
For boys and girls ages 3—6, this is our most flexible and popular camp option.  The camp is run Tuesday through Friday from 9 am to 1 pm and offers the option of signing up for one to four days each week.  A special theme is featured each week.  Campers start their day with a gymnastics class followed by a theme related craft and other fun activities in the gym.  Campers bring their own lunch, snack and a drink which they have with their fellow campers.  This camp sells out — book your days early!!!!!
CLASSES
MONDAY MORNINGS– BOYS AND GIRLS  3-7 YEARS
9:30 am to 10 :15am  (45 minute class)
10:25 am—11::10am (45 minute class)
11:15 am—12:00 pm (45 minute class)
MONDAY MORNINGS – BOYS AND GIRLS 18 MONTH-3 YEARS
9:30 am to 10:15am (45 minute class) – Parent/Tot
10:25 am—11:10 am (45 minute class) – Parent/Tot
11:10 am—12 noon (50 minute class) – Parent/Tot
$150 session
INTERMEDIATE LEVEL GIRLS
Tuesdays 4:30 pm to 5:30 pm (ages 5—8) (60 minute class)
Thursdays 5:30 pm to 6:30 pm (ages 9-12) (60 minute class)
Students must be in current  Intermediate class
$250 Session for 1 day a week
$450 for 2 days a week
FLIP FLOP TUMBLING CLASS BOYS AND GIRLS 6 AND UP
Tuesdays 7:30 pm to 8:30 pm (60 minute class)
Thursdays 7:30 pm to 8:30 pm (60 minute class)
$160 Session for 1 day a week
$275 for 2 days a week
TUESDAY AFTERNOONS GIRLS 4 AND UP
4:30 pm to 5:30 pm (60 minute class)
5:30 pm to 6:30 pm (60 minute class)
6:30 pm to 7:30 pm (60 minute class)
Tuesday Afternoons Boys 4 and up
5:30 pm to 6:30 pm (60 minute class)
THURSDAY  AFTERNOONS GIRLS 4 AND UP
4:30 pm to 5:30 pm (60 minute class)
5:30 pm to 6:30 pm (60 minute class)
6:30 pm to 7:30 pm (60 minute class)
Thursday Afternoons Boys 4 and up
4:30 pm to 5:30 pm (60 minute class)
$160 session
ADVANCED LEVEL GIRLS
Tuesdays 4:30—7:15—All ages (2 hour 45 minute class)
Thursdays 4:30 pm to 7:15 pm — All ages (2 hour 45 min. class)
Students must be in current Advanced Class
$160 session