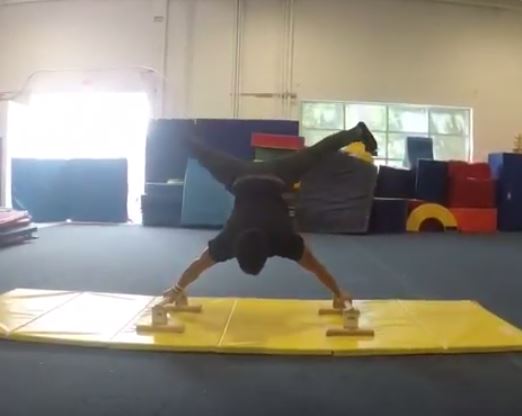 We are very excited to offer a new class titled 
"Free Style Calisthenics/Parkour"
! The class will be coached by Andy Vega, an ENA Coach who is an international competitor in the sport of calisthenics. Andy recently competed in the Calisthenic World Cup in the United Kingdom of Bahrain, winning multiple rounds. He is very excited to teach what he has learned over his career.
This class teaches strength and endurance while learning both static and dynamic skills. Although there are no prerequisites for this class please be aware that the skill level requires foundation of basic acrobatics (handstands, holding body weight in air, spinning, etc.)
This new class will be offered for both boys and girls 8 years old and up Thursdays 7:30pm – 9:00pm. This will be a 10 week session – beginning June 29th and concluding August 31st. The cost is $250 for the entire session.
We have attached a video of Andy performing a few skills for you to gain a visual perspective on what to expect to to learn.
We hope to see you there!
Please call the front desk to register your child. 201-262-6244